JCG Footprints Services: Complete Home Inspection & Consulting Services in Glens Falls, Lake George, Latham, Saratoga Springs
Home Inspections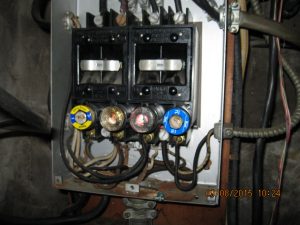 JCG Footprints Home Inspection Services offers a very comprehensive and complete visually inspection for the client who would like a thorough analysis of the major details of the home. It is an inspection of the home's systems which caters to the client who is concerned not only with the systems that make the home habitable, but also safe.It provides a list of the many small items that may need attention after moving into the home. This visual home inspection includes over 300 items, from the foundation to the roof and all the major systems of the house including electrical, plumbing and heating/air conditioning.
Foundation
Structure
Basement or crawl space
Interior and exterior walls
Siding
Water heater
Heating and air conditioning systems
Electrical system
Plumbing system and fixtures
Porches and decks
Attic
Roof
Gutters
Fireplace and exterior chimney
Interior and exterior doors
Interior stairway components
Bathrooms
Kitchens
Pre-Listing Sellers Inspection
If you're selling your home, let us inspect it before you even list it. A pre-listing sellers inspection alerts you to any defects and safety hazards so you can address them before prospective buyers discover them. If needed, it also allows you the time to obtain reasonable repair estimates and avoid any last minute escrow delays, which could effect the sale of your house.
11th Month Builders Warranty Inspection
Most builders offer a one-year warranty on the materials and workmanship of a new home. We will perform an 11th month full inspection so you can identify and unknown or potentially costly problems before the builder warranty expires.
Mold Testing
Mold is a fungus that can grow between walls, under floors or ceiling, in basements and attics, in old homes and in new.  Mold can affect your health, from mild symptoms to rashes and respiratory problems.
Our home inspections for mold will provide you with the information you need to make informed choices regarding remediation and air quality.
Radon Testing
Radon is a colorless and odorless gas that is a known carcinogen. The gas is found in our soil and can be hazardous to your family.
Water Quality Testing
There are numerous contaminates that may be uncovered in the drinking water of your home. It is strongly recommended that you have your water quality testing done when purchasing a home with a private well or where lead water supply lines may be present.
Wood Destroying Insects
The 4 most prominent types of wood destroying insects are: Subterranean Termites, Carpenter Ants, Carpenter Beetles & Powder Post Beetles. This service includes both an exterior and a basement inspection of your home.